EMBRACING THE GODDESS WITHIN, JUNE 12-14, 2015 $395 payment plan
WOMAN'S WEEKEND OCEAN RETREAT & HEALING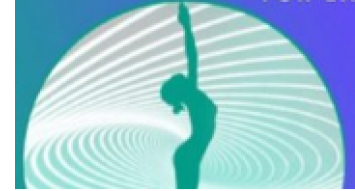 Embracing the Goddess Within
FRI-SUN, JUNE 12-14 - PAYMENT PLAN OPTION FULL WEEKEND

Olivia Olkowski, Constantina Rhodes,
Carla Davenport & Sandy Townsend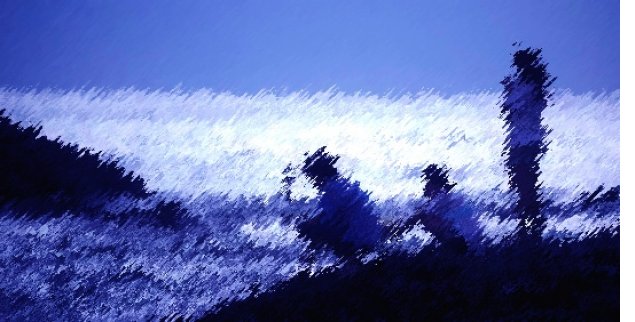 Join us in an intimate group of woman to connect deeper with yourself, your wounds, and your hidden power and potential.

Each presenter will bring their medicine of connection to power of the feminine, bringing healing to old wounds and patterns we may carry from this lifetime, or past lifetimes.

Experience and explore - ceremonies, rituals, mantras, scents, ancient healing modalities, connection, and sisterhood.

We will connect to powerful feminine energy of- the goddesses Lakshmi, Yemenja, Isis, Mary, Pachamama and other Divine Goddess beings.

OVERVIEW ITINERARY— (Subject to change)

FRIDAY
12pm ALL ARRIVE, OCEAN GROVE, NJ
(NJ Transit Coast Line Train from PENN Station NY, to Bradley Beach Station, NJ. Departs Penn: 9:46 am (must make this train! )
12-1 LUNCH/SETTLE IN
1-4 TEACHINGS - Olivia Olkowski/Carla Davenport
4-7 FREE-TIME/SESSIONS*
7-9 DINNER
9-10 FIRE CEREMONY/RITUAL/INITIATION

SATURDAY
5:30-6:30 SUNRISE RITUAL AT THE BEACH
6:30-9:00 BREAKFAST/PREPARE FOR THE DAY
9AM-1PM TEACHINGS - Constantina Rhodes
1-2 LUNCH
2-5 FREE-TIME/SESSIONS*
5-7 TEACHINGS/WATER CEREMONY
7-9 DINNER
9-10 RITUAL

SUNDAY
5:30-6:30 SUNRISE RITUAL AT THE BEACH
6:30-9:00 BREAKFAST/PREPARE FOR THE DAY
9AM-1PM TEACHINGS - Olivia Olkowski
1-2 LUNCH
2-5 FREE-TIME/SESSIONS*
5-7 TEACHINGS/EARTH CEREMONY
7-9 DINNER (AFTERWARD, YOU CAN HEAD BACK TO THE CITY, OR STAY OVER NIGHT SUNDAY, FOR AN ADDITIONAL COST)

*During your FREE TIME all three days, you will need to schedule your private sessions with presenters. You can also fill your time with going to the beach, napping, or walk/shop in town.

TRIP PLANNER
_______________________________________________________________

HIGHLIGHTS—

FRIDAY 2-5pm: Ancient Pathways of the Feminine Workshop with Olivia Olkowski/Carla Davenport
We will have a special opening ceremony to open sacred space for our healing weekend! By tapping into the creation energy of our own birth, we will bring healing to our own sacred wombs, wounds, or traumas of our physical emotional and mental bodies of this lifetime, and past-lifetimes. Through Eastern, Mayan & Peruvian teachings, you will learn about energies of imbalance within our physical, emotional, mental bodies. There will be a "Cord Cutting" process to release old love partners and detrimental thought patterns and belief systems from your being; you will experience shamanic visioning- to guide you to see areas of blockages from obtaining creation energy into our being. In the evening, we will create a sacred Peruvian Despacho (medicine prayer mandala bundle) with a fire ceremony, creating deep cleansing through prayer to the kingdoms of the world, a special blessing and initiation too.

SATURDAY 9am-1pm: Lakshmi Workshop with Constantina Rhodes
Beautiful, gracious Lakshmi is the beloved goddess of prosperity, harmony and exquisite well-being. She is known by many names, among them Bestower of Prosperity and Daughter of the Sea. According to tradition, every woman is an embodiment of this goddess. How do traditional teachings guide women to live in alignment with their Lakshmi-nature? How can these teachings empower you as a 21st-century woman? Through mantra, contemplative exercises, and guided meditation you will be led to a deeply personal experience of the goddess and her energy. Constantina draws upon materials from her recent book, Invoking Lakshmi: The Goddess of Wealth in Song and Ceremony.

SUNDAY 9am-1pm: Divine Healing Workshop with Olivia Olkowski/Sandy Townsend
This day will will connect directly with the Earth, to anchor in profound healing. We will travel back through the grains of time, back into our relationship with our mothers and fathers, and beyond, to seek new guidance for our soul path. Calling upon the Power of Isis, embracing Divine Love of Quan Yin/Mary/Tara, the star beings– we will bring healing to old wounds, engrained in our DNA. During the weekend, we will have met and embodied the Elementals of Fire, Water and Earth, and have met energies of Divine, Pachamama, Mother Earth, Gaia, the Divine Goddesses – drawing upon the wisdom, energy and power from each one, with grace, beauty, acceptance and love for ourselves. We will have learned ways to safely create and embodying the Divine Feminine within us, and learn ways to anchor in, creating balance for our being. Each one of us is unique, and your experience will allow each one of you to bring forth your own brilliance, of the feminine light within our hearts and souls.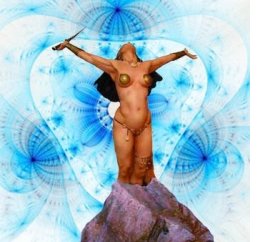 THE WEEKEND INCLUDES—
- 3 days of workshops, ceremonies, rituals, activations awakening the feminine
- 1 private healing session with each:
- Olivia Olkowski (Shamanic Healer)
- Constantina Rhodes (Intuitive Channel)
- Carla Davenport (Oriental Medicine, womb healing, Abdominal cupping and moxabustion, Ear Acupuncture for detoxification/relaxation,
- Sandy Townsend (Intuitive Channel)
- 3-hours free-time daily (for beach, shopping, healing)
- 3 days home cooked meals
- 2 nights lodging in Victorian beach home, a 3 block walk to the beach, Ocean Grove, NJ.

OPTION: You can stay an extra night at the ocean, available Sunday, Monday, & Tuesday. Lodging is $75 per person, per night (food NOT included for Mon/Tues).

A ONE-DAY ATTENDANCE OFFERING (ONLY AFTER OUR SELL-OUT): WE WILL HAVE AN OPTION FOR A ONE-DAY ATTENDANCE FOR LOCAL ATTENDEES, OR THOSE WANTING TO DO A DAY TRIP. FRI 12PM-10PM; SAT OR SUN 9AM-9PM. INCLUDES: LUNCH/DINNER & TEACHINGS/CEREMONY. COST PER EACH DAY, $190. LIMITED SPACES. NOTE: NO LODGING IS AVAILABLE. OPTIONAL: YOU CAN HAVE A READING/HEALING SESSION FOR AN ADDITIONAL FEE OF $65, (BASED ON AVAILABILTY DURING OUR "FREE-TIME" BREAK).

WEEKEND RETREAT COST: $795

PAYMENT PLAN OPTION:
$395 Deposit due by May 25th, balance $400 by June 10th.
By making your first payment of $395 here, you are committing to paying
the balance $400 by June 10th.
(Does not include travel cost to/from the NYC. NJ Transit train is $30 roundtrip).

Limited to Only 7 attendees for Full Weekend.

PLEASE CONTACT OLIVIA FOR INFORMATION, AND PAYMENT LINK.

OLIVIA.OLKOWSKI@GMAIL.COM

TERMS: NO REFUNDS.
If a minimum of attendees is not met, we have the right to cancel the weekend, and refund any monies to registrants.
_______________________________________________________________

ABOUT OUR PRESENTERS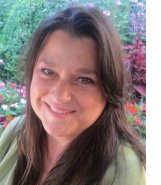 OLIVIA OLKOWSKI is a powerful shamanic healer, a Peruvian Pachakuti Mesa holder (Shaman). She is initiated as a lineage holder of Mayan traditional medicine, a Curendera. Olivia transforms people's lives through her circles, workshops, sacred teachings and private healing sessions. Olivia opens sacred space by working with her Master Teachers, Spirit Guides, the Elementals, crystals, sacred geometry and sound, to manifest healing for our souls. www.spiritrockshamanichealing.com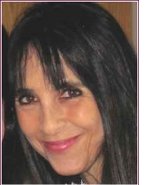 CONSTANTINA RHODES PH. D, is an acclaimed scholar of Sanskrit and the goddess traditions of India as well as a gifted spiritual channel and intuitive reader. She combines her academic and intuitive backgrounds to access subtle dimensions of divine consciousness and to facilitate that experience in others. She is the author of several books and has scripted and recorded three CDs of guided meditations. www.constantinarhodes.com.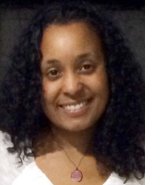 CARLA DAVENPORT LAc, Herbalist, Placenta Encapsulation Specialist
Partnering with her patients, Carla finds the best ways to integrate holistic health into their lifestyles both for preventative healthcare and/or in addition to existing conventional medical treatment. She offers acupuncture, herbal medicine, Chinese Medical Tui Na Massage, guasha, cupping, Qi Gong, dietary therapy and placenta encapsulation services. She graduated 2011 from Pacific College of Oriental Medicine, with a Master's of Science in Traditional Oriental Medicine. She has practiced Swedish massage, thai yoga, deep psycho-structural integration, Shiatsu, aromatherapy, and herbal body wraps and steams. Carla specializing in prenatal care and post natal recovery, and recently completed training in colonhydrotherapy.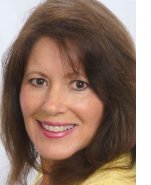 SANDY TOWNSEND Intuitive Channel. Sandy has an innate ability to channel messages from the Universe. From a long family lineage of having known psychic abilities, Sandy embraced her gifts as an adult. Over the years, she has studies with Judy Satori to broaden her channel, bringing in more light and information from the star beings. Your readings will be on-point, clear, and the vibrational information will take a bit of time to incorporate the new healing into your energetic fields.
WEEKEND RETREAT COST: $795

PAYMENT PLAN OPTION:
$395 Deposit due by May 25th, balance $400 by June 10th.
By making your first payment of $395 here, you are committing to paying
the balance $400 by June 10th.