MAORI MEDICINE WAYS: RONGO MAU 3-day Training DEPOSIT
Maori Medicine Ways - Rongo Mau
with Manu Korewha and Atarangi Muru

A 3-Day Intensive Training/Hands-on workshop
July 8, 9 and 10 –

Friday 10am-7pm, Saturday and Sunday • 8am-7pm

>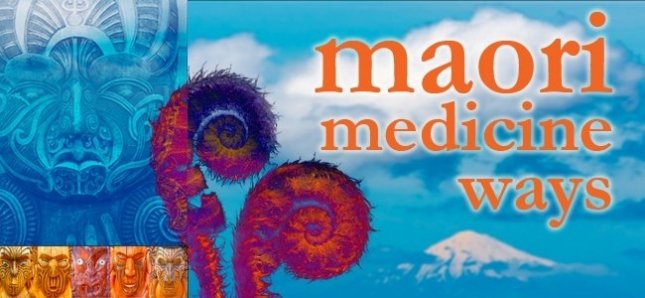 Cost: $1,975
THIS LISTING IS FOR A deposit of $600 is needed to secure your spot, with balance of payment-plan, totaling $1,375, due in full by July 1st.

Learn, Live, Eat, Sleep - Maori style
As part of the program and teachings, we will be eating, sleeping and learning, together- the Maori way. This cost includes lodging, private chef, who will be preparing our meals, camping out and sleeping in one room together, at our beach-side location.
The MAORI HEALERS, Atarangi Muru, Manu Korewha, Bill Mundi and Terence Muru, will be touring the world again and I am thrilled that they have fit us in their busy schedule for a 3-day hands-on-training workshop and 3 days of healing sessions.
This July, with MAORI MEDICINE WAYS we are in for a treat, 3 days of hands-on with Manu leading in many teaching, songs, rituals, exercises the Maori way, and of course, deep healing.
Rongo Mau -
In this immersion of culture and training workshop, you will learn from the Maori a deep understanding of the body, including indepth teachings of Tiwawe - Moving Waters (fluid); Mahi aa pona - joints, leg work (foundation of our bodywork).
Tiwawe – Moving waters.
Tiwawe is a complete healing tool; invigorates the internal waters; moves the internal waters; brings one to present time; oxygenates the blood; helps to release old patterning; quells constant mental thinking; electrifies the spinal column; enlivens the immune system; rejuvenates muscular and vascular systems.
Mahi aa pona - Joints, leg work.
Many energies and emotions can be trapped in the body and anchor into certain areas including the joints. This work is quite deep, working from toes to the head, and from the "bone outward". Mahi aa pona can clear DNA anomalies, emotions, and traumas, and issues that we carry from ancestors. This can go past the normal threshold of pain level by 10 percent, intense work for releasing blockages
In our workshop presentation, you will laugh, sing, and cry, but at the end– feel freed-up from many unspoken maladies we have carried for decades.

Three days of intense living, sleeping, learning and healing for each of us, as we learn their ancient teachings and gifts of connection to Nature, the Universe and ourselves.
The Maori have this traditional healing ingrained in their culture, there is no formal teachings, not written, but an oral tradition and it is a way of life.
A 3-year-old grandchild may work on another family member with grandma teachings/instructing them in what to do. It's a very natural process in their lives and with the opportunity to live with them for our time together, you will have the opportunity to hear many stories, ask questions and gain more of their anceint wisdom for healing, and views on life.

DETAILS ABOUT THE PRESENTERS: maorihealers.com
3-Day Training- Maori Medicine Ways/Rongo Mau
Friday-Sunday July 8, 9, and 10
A minimum deposit of $600 is due to hold your spot.
A payment plan is available for the balance of $1,375 paid by July 1st, please contact Olivia for details.


Cost: $1,975

Includes Training, private chef/meals, and ocean-front Lodging.

Workshop is limited to only 20 people. Please sign-up early, it will sell out fast. TERMS: NO REFUNDS.

Link to register and make your Deposit payment

Contact Olivia

______________________________________________________
Private Healing Sessions —

July 6, 7 and 11

Now taking appointments, please contact Olivia to make an appointment for a session
Plan to arrive 15 minutes prior your scheduled time. Location given to participants.

Please bring exact Cash for your healing session payment. $165